Malawi holds for me a mischievous curiosity tucked away in a radiating glow within a part of my brain that's dying to see tourist's experience. Yes it's hot, sticky, noisy and highly bureaucratic, but once you leave Heathrow airport on what feels to be a 24 hour flight, you can't help but feel relaxed in the warmth of the red African sun once arrived.
This country is one packed with personal and professional fond memories, having spent just under 9 months within the country (keep the utterance of pregnant thoughts out of your mind! )This country is bound to have left a mark upon my soul and most probably a few permanent souvenirs from the not so friendly mosquitoes.
But before I take you down a trip to memories once lost, but never forgotten, let me share with you a few fun facts of this often severely underrepresented part of Africa.
Nestled between the quadrupled bosoms of Tanzania, Mozambique, Zimbabwe and Zambia, this land-linked and often neglected gem is a tantalising visit for curious travellers who want to experience a less commercialised offering.
"What Malawi has done best, is inadvertently under-sold itself by the absolute over reliance of a strappy but often unimaginative catch line such as "the Warm heart of Africa" and "Rajan's personal paradise"… ok one of those are incorrect, but I shall let you decide which one. "

- Rajan Nazran
But the truth is, this country is one that can turn a big sod from the UK into a mellowed out beach lover. But do not be fooled, it's not all roses and wine!
From one of the world's largest freshwater lakes, aptly called lake Malawi, which has species of colourful and flamboyant fish that provide a natural understanding of what indigenous means, through to the lush green rolling hills and of course Mount Mulanje. This is a country that deserves to be the next set for Jurassic park. It is inspiring as it is all encompassing. The richness of its cultural tapestry seamlessly woven together from various ethnic groups including Chwea, Yao, Ngoni, Tumbuka, Portuguese, Indian and many more. It's a nation that, like its national parks including Liwonde and Majete Wildlife Reserve, has more to offer the world.
It has an older world charm of custodianship to the integrity of life and a commitment to the traditional ways of natural conservation in modernity. It's unsurprising that Malawi has made bold commitments to its eco-tourism sector and efforts to protect environment and wildlife, although much more as always could be done with the right support.
Malawi is a familiar home for me, I often have a love-hate relationship thinking back to my times in the country. It's a nation that I believe deserves so much more positive recognition and in my mind, a place that, given enough time and support could emerge as one of the region's leading examples of community, cultural, commercial and cohesive custodianship… a lot of C's! Something better reserved for discussing at a later stage.
So onwards to the Malawi Tourism Industry Awards
The Malawi Tourism Industry Awards (MTC Awards) are a self proclaimed anticipated annual celebration honouring exceptional contributions within Malawi's tourism and hospitality sector. Organised by the Malawi Tourism Council, the government agency dedicated to fostering tourism, these awards have rapidly evolved into a hallmark event since their inauguration in 2018.
A formal panel of industry experts undertakes the Shark Tank-like challenging task of judging the nominees, culminating in an eagerly awaited gala ceremony that unveils the grand winners. These awards encompass diverse categories: Leading Hotel, Leading Tour Operator, Leading Travel Operator, Leading Game Reserve and National Park, Destination Promotion Individual Award, and the prestigious Life Achiever Award.
Notably, the MTC Awards serve as a key platform for propelling the Malawi tourism industry forward. Recognising and promoting achievements with the hope that it stimulates investment and innovation. In essence, the MTC Awards provide a stick to measure industry participation and to be honest, judges how well the administration is doing in courting local businesses
You can find out more here: Malawi Tourism Industry Awards
One of the Hotels to make it on this coveted list and something that is deserving of your unadulterated attention is part of the Crossroads family hotels. A group owned by a dear friend, fellow connoisseur of all things good in life and our Global Indian Ambassador to the nation, the one and only Haroon Sacranie. A man whose youthful glow and humour can chase away any of the grey skies of London.
History of Crossroads Hotels Blantyre
Crossroads Hotels Blantyre is a genuine luxury hotel located in Blantyre, Malawi. I say the word genuine intentionally, unlike many that will claim this title. The hotel is more akin to what you could find in South Africa through to Oman. It was opened in 2018 and is owned by ZST Investment Ltd, a family-owned and run, ethical and environmentally aware enterprise under Haroon Sacranie.
The Sacranie family has a long history in Malawi, dating back to the early 1900s. Sacranie's grandfather, and his brothers Jussab Adam Sacranie came to Africa from India in 1909 and established a successful business empire. The Sacranie family has continued to invest back into Malawi over the years, and Crossroads Hotels Blantyre is their latest venture. Unlike many other chains, this group is 100% Malawian and are highly passionate about the country that they call home.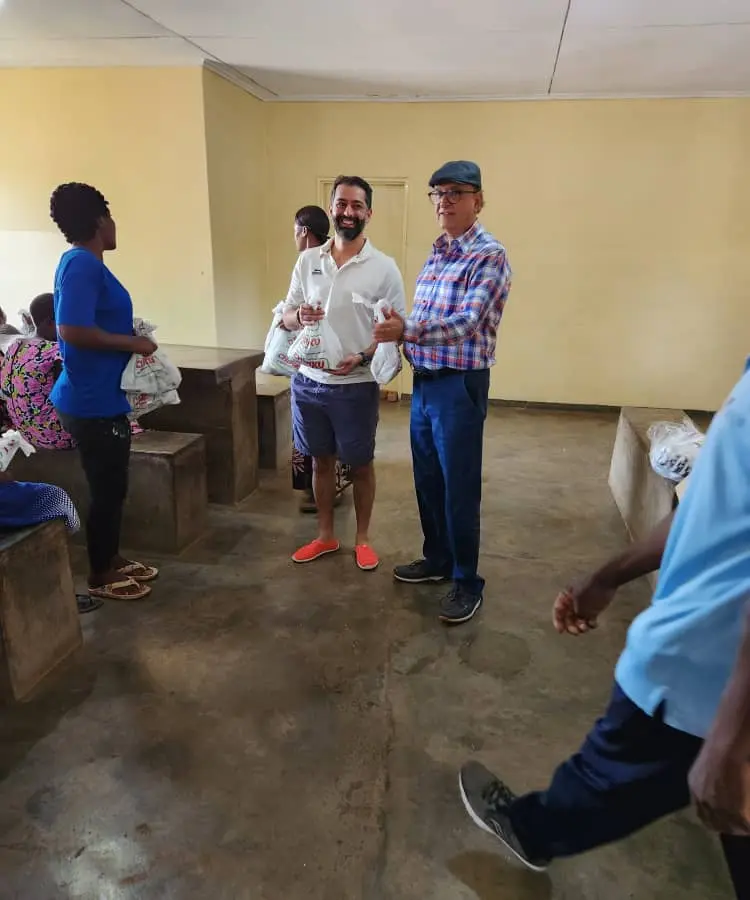 This is clearly evidenced by their continuous philanthropy and support for local communities, including programs that support disabled children, youth and environmental issues. I had the privilege of witnessing this first hand in my last trip earlier this year (2023).
What continues to amaze the initiated eyes of seasoned travellers, is that the hotel is a reflection of the Sacranie family's commitment to Malawi and their desire to promote the country's tourism industry and its unique history. Each aspect of the hotel acts as a magical gateway into the ideas that define the nation and almost in a way of allegory tells stories that once were forgotten.
Haroon being a stifler for perfectionism, ensured he personally oversaw along with the family every part of the build and this is shown in its full glory with the finished product. Every inch speaks of passion and discipline within the decades of experience in dealing with tourists old and new. In my mind the latest edition in Blantyre is a continuous ribbon in the portfolio for a new face of tourism in the country. One that speaks about a historic link to developing the sector and the progress the country is making to bring in a business clientele of the highest order.
You Might Want To Listen To: Identity and Belonging: Reflections on Heritage with Haroon Sacranie
What Makes Crossroads Hotels Blantyre So Special?
Crossroads Hotels Blantyre is a remarkable gem in the heart of Blantyre's bustling CBD, offering both convenience and easy access to the city's better amenities. Located just a short drive from Chileka Airport, this piece of contemporary architecture, adorned with straight lines and a UAE vibe has become a beacon of hospitality excellence. Its unique blend of practical business services, experiential dining options, and state-of-the-art conference facilities make it a haven for both leisure and business travellers alike.
The hotel's commitment to guest satisfaction is evident in its well thought through and luxuriously sensual fitted rooms, where every detail is carefully considered to ensure comfort, relaxation and practicality. With generously proportioned spaces designed for ..let's say playful comfort, Crossroads Hotels Blantyre is dedicated to creating an environment where guests can unwind, rejuvenate and oddly enough a sense of freedom. With no staring eyeballs, liberal and humorous staff, the hotel has its own world feel. It also helps that it has a fully equipped gym and spa. Especially for those seeking further R&R during their stay.
The hotel's conference and banqueting venues are equally internationally impressive, accommodating gatherings ranging from 10 to 500 delegates for conferences and up to 450 guests for banquets. Events held here are marked by exceptional cuisine, expert support, and personalised services that attend to every detail, from meticulous planning to successful execution… they also wear gloves… I like the white gloves. (Think the Ritz… but in Malawi)
Now being a big foody that I am, it was great to have the elegant Copper Pot restaurant that found fame in Lilongwe, come to the big business city. Its diverse menu features sensational cuisines from around the world, including Chinese, Indian, and Malawian delicacies. My only complaint is that surprisingly it does not stock Haroon's very own Chili sauce… well not yet.
- Rajan Nazran
Crossroads Hotels Blantyre achieved remarkable recognition in the Hospitality Sector. On June 10, 2022, the hotel proudly received the prestigious Service Excellence Award in Blantyre, Malawi. In May 2022, it also secured the title "Hotel of the Year - Southern Malawi" at the African Excellence Awards in the Hospitality Sector. A double honour for excellence in hospitality!
It truly lives up to its slogan, "Where Minds and What Matters Meet."
Why Crossroads Hotels Blantyre Deserves Your Vote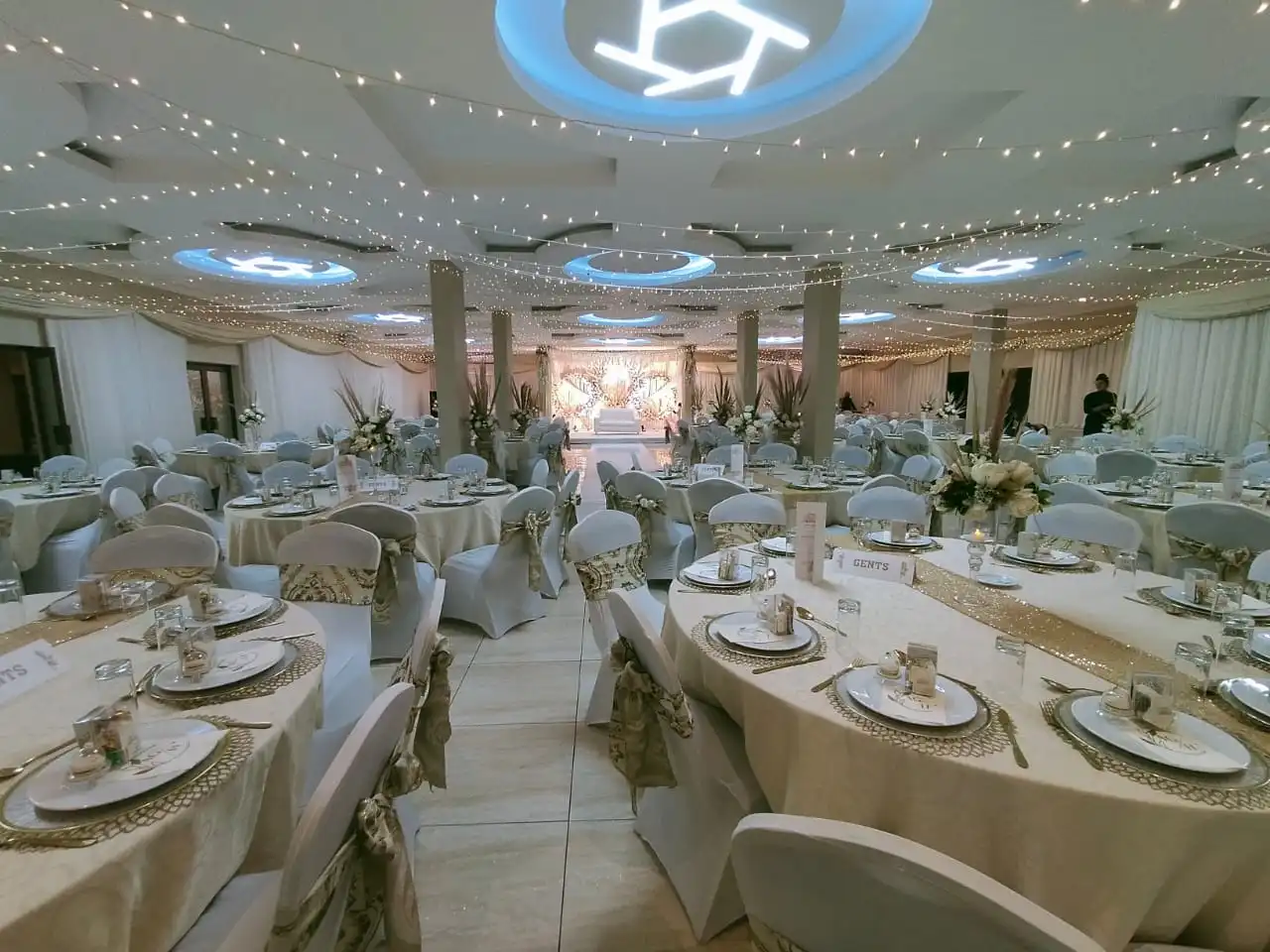 Crossroads Hotels Blantyre isn't just a hotel or building for that matter; it's an embodiment of excellence in the hospitality industry and a continued commitment to Malawi. This establishment has not only met but consistently exceeded expectations, earning its place as one of the leading hotels in Blantyre and in my mind the region.
It's a home of memories and symbol of a new Malawi that believes in its product of tourism. Unlike many others, it does not need to rely on big brand names, or high heels and black dresses to do its work. It has the beautiful sultry elegance that the country deserves. A sophistication that will seduce the eyes, whilst caressing your senses. It honestly excites me to see how this chain starts to unfold as its continued presence is irrevocably connected to the Malawian tourism future as well as being firm;y nestled within its past.
To vote for Crossroads Hotels Blantyre for the Leading Hotel Award, click here.
Check out our other podcasts on Malawi:
Inside Malawi: A Fascinating Tale of Independence and Identity with Hitesh Anadkat
The Power of Social Stewardship: The Journey of Social Transformation with Rashid Gatrad
Discover Uganda's essence: food, business, podcasts, and tourism. Explore our dedicated page here.